The goats have a fair amount of access to browsing in our hedgerows but as our garden is huge we are also able to provide a fair few tasty treats from here as well. David cleared around the vine greenhouse today and cut back the beech hedge there in order to allow more light. Our green trolley was perfect for throwing all the branches in and then wheeling them down into the top of '6-acre'.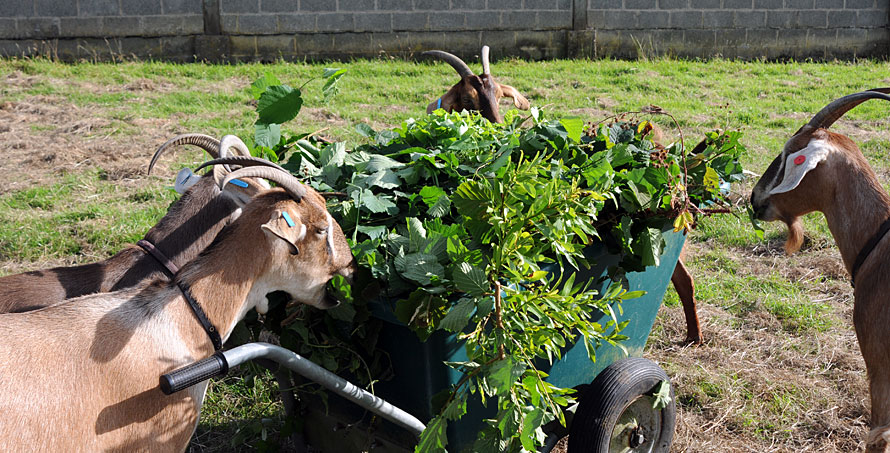 The most amazing thing was that we had to go and fetch the goats as they were right down the bottom and bless them, they dutifully followed us back up with no idea of what was waiting for them. Goats being goats mind you, they were almost definitely expecting food...
Goats adore browsing (they will happily strip the bark and leaves from your trees) and the added fiber they get from the branches is very good for them. They spent a happy hour eating away and then the rest of the afternoon chewing the cud and falling asleep with very full bellies.
Not a bad life!!!