A wet, windy and stormy weather front has meant the goats have headed for their indoor stall quite a bit over the last two days. On the one hand it gives their joints a rest, on the other it means we have to fill up the hay rack more as they aren't outside eating grass. Back in Cornwall, the limited grass we had, meant the goats ate hay every day (as well as needing two meals of goat mix) and we would often get through a whole small bale between them in two/three days. Here, they don't even get through a bale a fortnight as they have much more grass and access to browsing. It makes keeping them far less expensive and (aside from their joint problems) they are probably healthier too, due to eating a more varied and natural diet!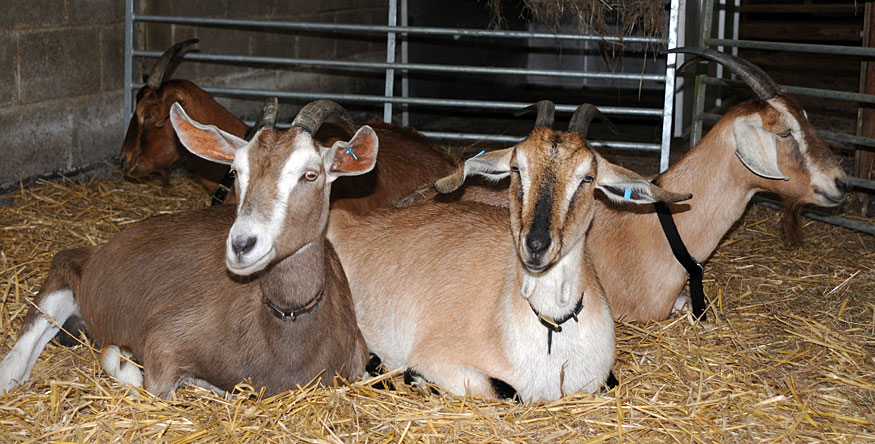 As they were sat chilling and chewing the cud, we began to tackle the stable store. We did an initial sort and tidy in our first week but today was about getting up shelving and being much more efficient with the space! Jack proved her shelf-assembling skills are about as good as her navigational skills (i.e. non-existent) and so whilst David came to the rescue, she de-assembled some wooden partitioning that was no longer needed. Her skills with a crowbar and club hammer are a wonder to behold!!!
We still have a sheep with a mucky bum (Fern, one of the Dartmoors) and so plan to get a sample to the vets to test for worms and any other suspected beasties!! We cleaned her up for the third time yesterday but today she was as mucky as ever. The only good thing is that we have had lots of attempts at leading all the sheep into the collecting pen and race and each time it gets better. The Dartmoors are nowhere near as skittish now plus having our lovely new fence in place, has meant we have been able to put the goats and alpacas in the top field and so not have them disturbing our attempts to encourage the sheep to flock in the bottom one.