Well, the weather today proved too much even for the alpacas and they took refuge in their shelter for quite a lot of it!! But as the photos of Venus and Mars are showing, they were quite happy – just look at those smiles!! And we wonder what Mars is saying to his mum in the right hand shot!!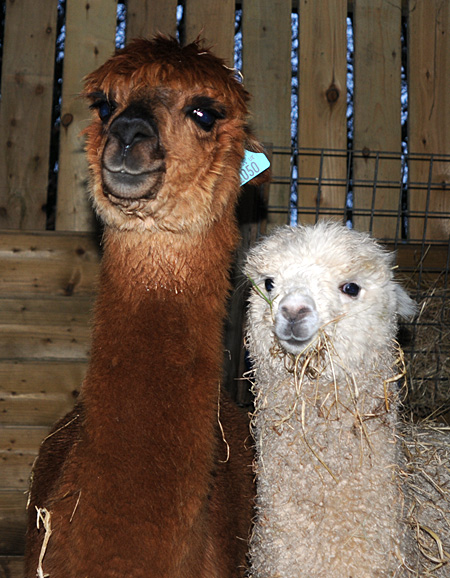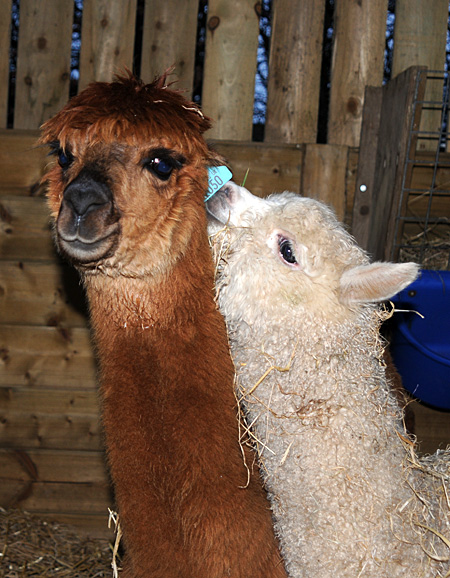 Storm Eleanor was very much with us still this morning – the wind was hideous and we had to be very careful about strong winds not slamming gates and doors. It was quite a struggle to stay upright at times and walk where we wanted to go!! The only good thing about today was that the wind will have started to dry things out a bit, although we have still continue to get the odd rain shower.
We are now forecast dry and cold and if this is what we get, it will be a bit of a relief. The gateway from the barn into the 4-acre is very muddy now and the area of mud getting larger. This is definitely a contender for a whole load of hard core next year.
Currently the morning rounds are taking us (Jack) a good three and a half hours and then the evening feeding et al is usually a good two! Considering we are only getting eight hours of daylight at the moment, it's no wonder we often finish things off by torchlight!! It's not that we want to wish our lives away, but 'hurry up spring'…