In our first autumn here (2016), we collected lots of oak and sweet chestnut seeds both from our own land and in our local woods whilst walking the dogs. We then planted them in pots with a view to using them in our hedgerows. Fast forward over a year and here we have David, planting out no less than 32 mini trees in our 'willow' hedge that borders the land between us and Denis. They have gone in the gaps where some of the original willow we used did not survive!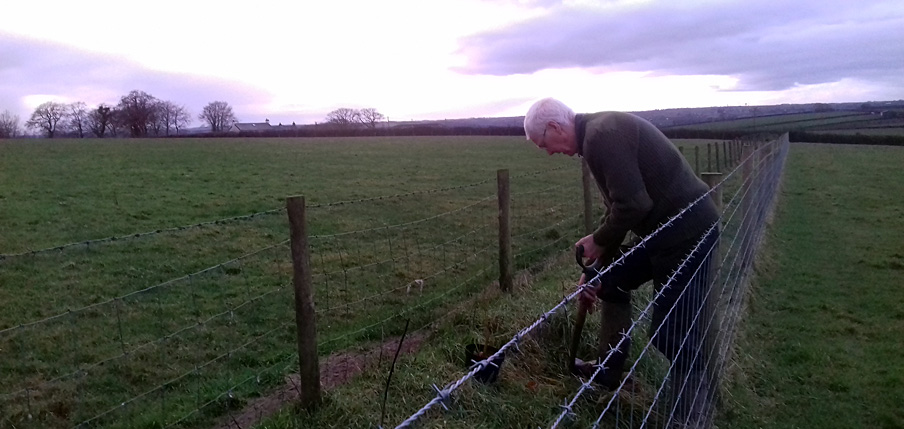 In amongst those 32 we also have some ash and blackthorn (rescued from our garden as self-seeded saplings) and a few more coloured willows from a friend. If they all take we should have a fabulous hedge this summer and one that next autumn/winter might start to give a bit of protection from the weather as well as food for the goats!
This autumn we collected yet more, including beech and have planted those in pots so that next winter we can once again replace any more that have died and/or plant them elsewhere on the land. It's a bit of legacy being able to plant trees like this and very exciting to think what our hedgerow will look like in ten/twenty years….