We are now much better off for eggs than we were this time a month ago. Since the end of December, all four of our Muscovy ducks have come back into lay and we now have at least eight/nine chickens laying too. Most of the chickens are our poults from last year and so in their first season of laying all but two are 2015 born and as such, are doing really well to be laying again so early in the year.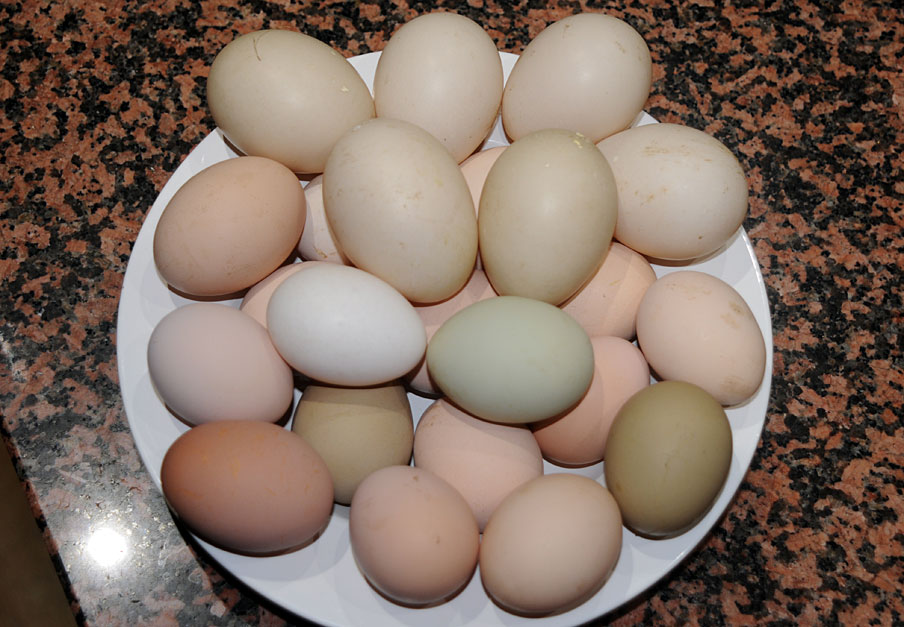 At the moment the dogs have eggs every night with their supper and we are having egg and chips at least once a week, an omelette a couple of times a month and we always have a bowl of hard boiled eggs in the fridge. Nonetheless with 28 chickens, as more and more start/come back into lay, we will soon be over-run. WE need to sell our newest birds sometime next month probably, BEFORE we have too many eggs to cope with!!
Our eggs are utterly delicious, with deep yellow yolks that really really taste scrummy. Even in the depths of winter, the birds still find enough to eat whilst free ranging, free food that then goes into fabulous egg production: we are very lucky.