Huge excitement today as we found our first Copper Maran egg from our one and only Copper Maran female. We do have a great array of colours now from dark through to pale brown to white to green to blue!!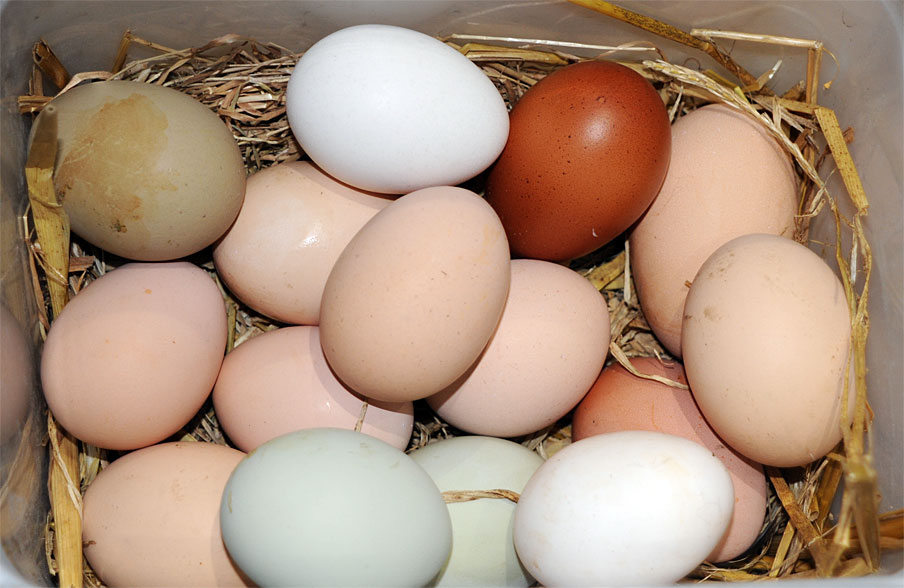 We had a total of nine chicken eggs today so the numbers are steadily rising. We are very impressed particularly as the weather is so vile again and the mornings really dark still, even at eight o'clock. We had begun to dry out a bit!!! We are now wetter than ever!!!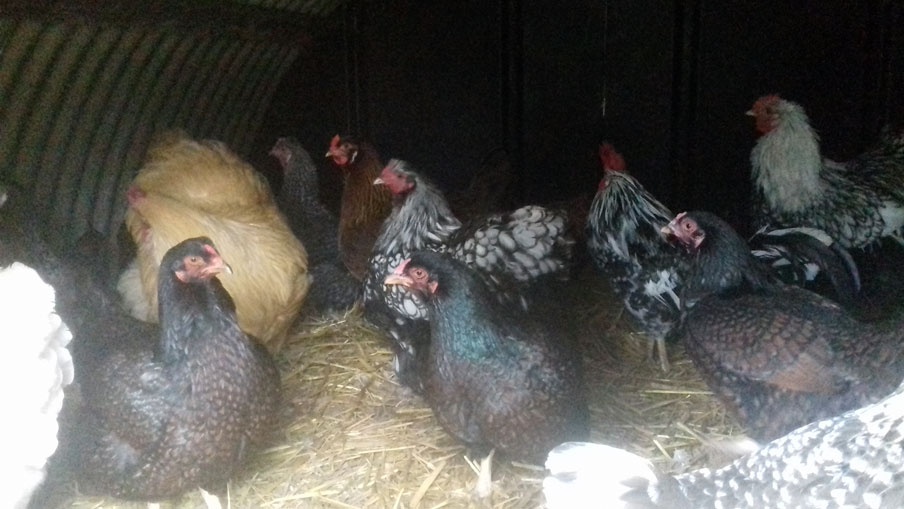 The chickens take what outside time they can when it isn't raining and blowing a hoolie. In the photo they are sheltering in the pig arc in their paddock which they seem to really like, even to the point of one or two occasionally laying there (along with the ducks).