Our egg numbers are on the up and up. Today we had twelve from the chickens and because of all the different colours we get, we are starting to be able to work out how many birds in total are now back in / or have started to lay. So today for example, we did not get a white one from our Exchequor Leghorn or a really dark one from our Copper Moran, so basically that means we know we have FOURTEEN birds now in lay!!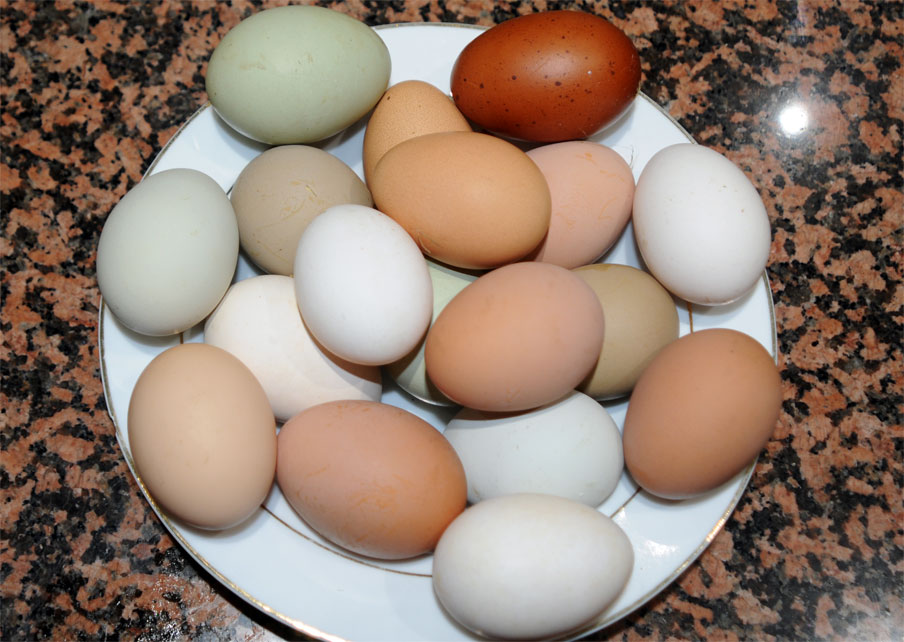 We will need to sell some of our newbies so we don't get overrun, this was always the plan and in waiting till they are actually laying, they should be worth a bit more money. Trouble is that an avian flu prevention zone is now in place whereby everyone in England and Wales needs to comply with strict bio-security measures and as such moving birds by selling them, whilst not illegal, is not really to be recommended.
As well as this, we are getting some really interesting colours from our newbies (as the photo shows) and so don't necessarily want to sell them all anyway!!! (whoops!!).