We have been thinking about the alpacas recently. A few weeks ago we were considering selling the two cria and possibly Mercury and so just leaving ourselves with three: Neptune, Jupiter and Venus. This was partly to reduce the stock on the land and also because having six is a bit of a luxury when they don't generate any income for us. It is important that we have alpacas for their guarding duties (although touch wood, they are not needed here as they were in Cornwall) but three is enough!!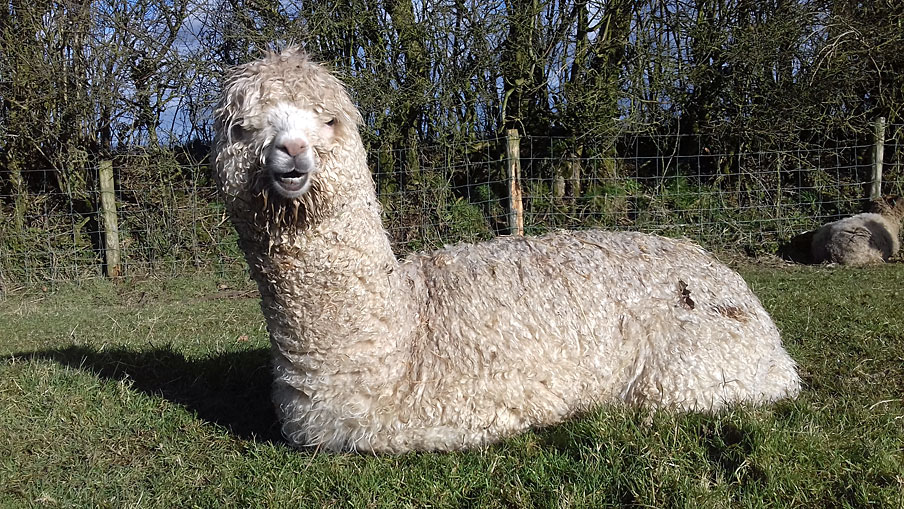 Anyway, we decided we couldn't quite bring ourselves to do that and so left the idea hanging for a while.
This week in looking ahead over the year and thinking about what we need to spend on the holding and what we might be earning, we then thought about possibly setting up our own alpaca breeding programme. This would definitely (possibly) mean selling Pluto and Mars because having FOUR wethers would be daft when they could be replaced with breeding females! This idea is going to need some careful thought and research about what type of animals we might be interested in. Alpacas are essentially bred for their fleeces but that holds no interest for us: we'd be more interested in breeding for colour, temperament and pet qualities – although this idea my well be frowned upon by the serious fleece breeders.