Yet more moving round as we opened 'Newtpole's gate' and let the cows, sheep and alpacas in the bottom 3-acre. Talk about heads down and the stuffing of faces!!! We had thought the cows would do their usual careering round to every corner but nope, they stopped about 20 metres in and just began to munch, as did the sheep and lambs. The alpacas had a bit of a gallop but then they too stopped to eat!!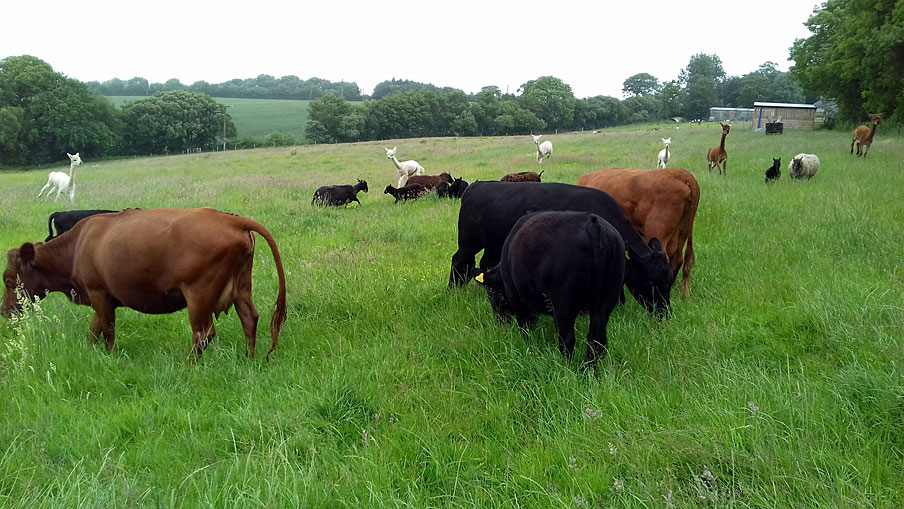 There is plenty of grass to keep them all going for quite a while now and in the meantime, as soon as our new 'topper' arrives, we can get the 4-acre topped and then see that bounce back to life!!
Shouldn't say it but we do need a bit of rain though!!!