We haven't bred as many chickens as usual this year (just as well with all the ducks we have...) but the chicks we have hatched, are all thriving and all have excellent mums. Hedgerow Broody 2 here is teaching her brood to be as independent as she is (not necessarily ideal if they all then go off and hatch their eggs in the hedges mind you) but it's a good thing in the overall scheme of things.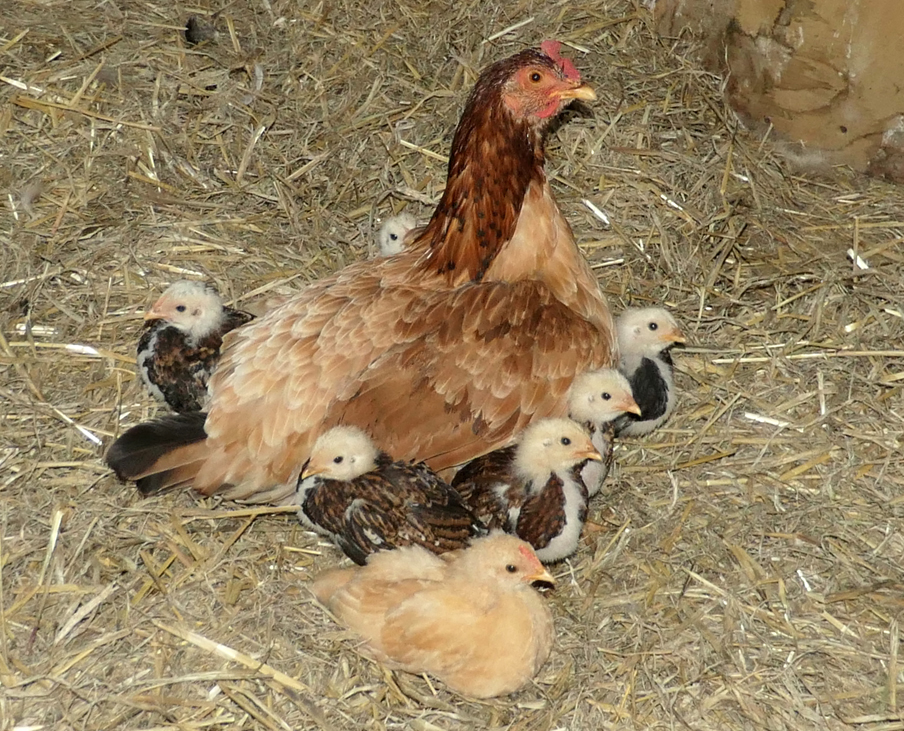 They seem so vulnerable still but are generally little toughies... and if you want ever to catch them, good luck. They can run and dodge amazingly well.
Of the seven, one obviously has an Orpingon dad and he/she is almost twice the size of the others, and is possibly a cockerel then. It will be fascinating how he turns out – although ultimately if 'he' is a male, it will be a freezer job!!!!