And then there were twelve...
Well, this was not what we expected this morning... we entered the barn and found the geese inside - unusual for a start - we wondered what they were all looking at and getting excited over - and then we heard the cheeping. We then had a huge flashback to December last year when we heard similar cheeping in the hedgerow outside the barn and discovered Row and eight rather cold looking youngsters: yet another 'we had no idea you were missing' moments when you realise you really don't have a handle on all your poultry movements!!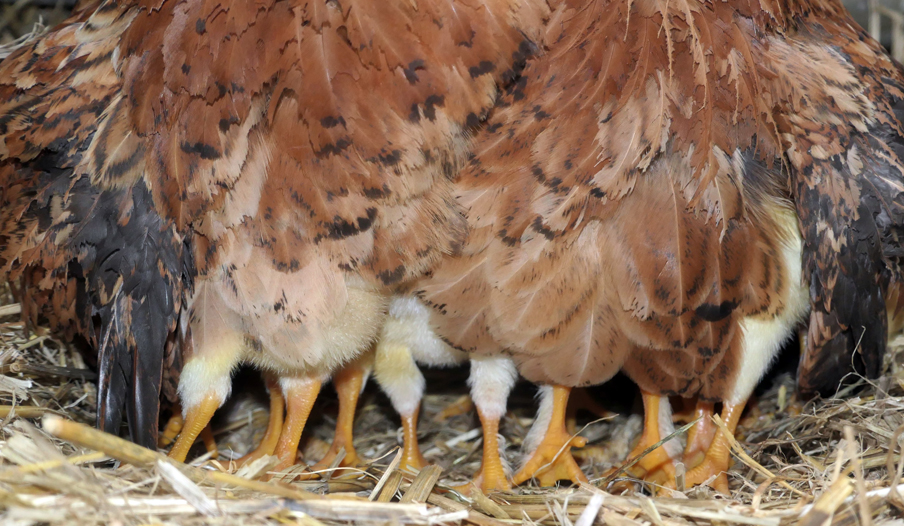 This 'mum' is one of those once cold-looking chicks who is totally following her mother's footsteps and basically making all her own decisions about when and where she is a parent.
So, we now have no less than TWELVE new additions to the Relaxed flock. We really really don't need any more birds but we are sooo going to enjoy seeing these guys grow up...