This tree kind of represents us at the end of what has been a somewhat trying week: rather disheveled, bits and pieces sticking out all over and definitely not able to show a 'best side' - but just about hanging in there, with a glimmer of light suggesting next week may be better...
And, tomorrow is another day.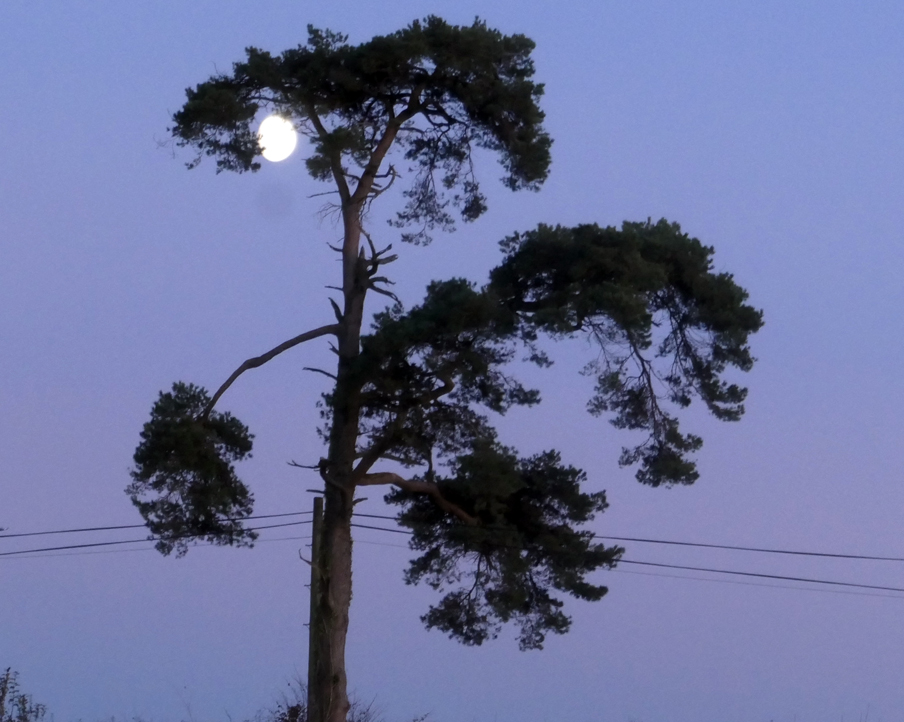 Mud and death (but no, one didn't cause the other, we lost our 'one' turkey poult because Naploeona stood on her!!!); high worm counts in the goats, a poorly calf (now better); a 'to do' list that is longer at the end of the week than it was at the start... the joys of being a smallholder in the winter are many and varied.
BUT.. the fire is lit; all the animals have dry, straw-filled shelters; Salt (the kitten) is currently draped across Jack's screen looking ridiculously cute and it's home-reared beef burgers for supper...