1st: Such impressive and pristine looking birds and sadly, all will need to go - too many males!!!!!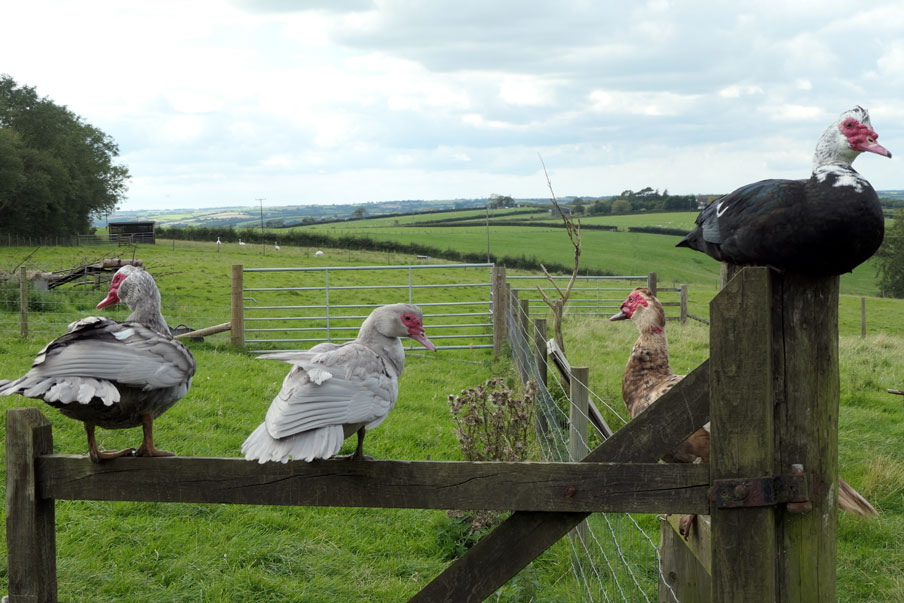 1st: The magnificant 'rescue' rhea - we are loving watching him/her grow - s/he is developing into a very gentle soul and a fabulous flock leader.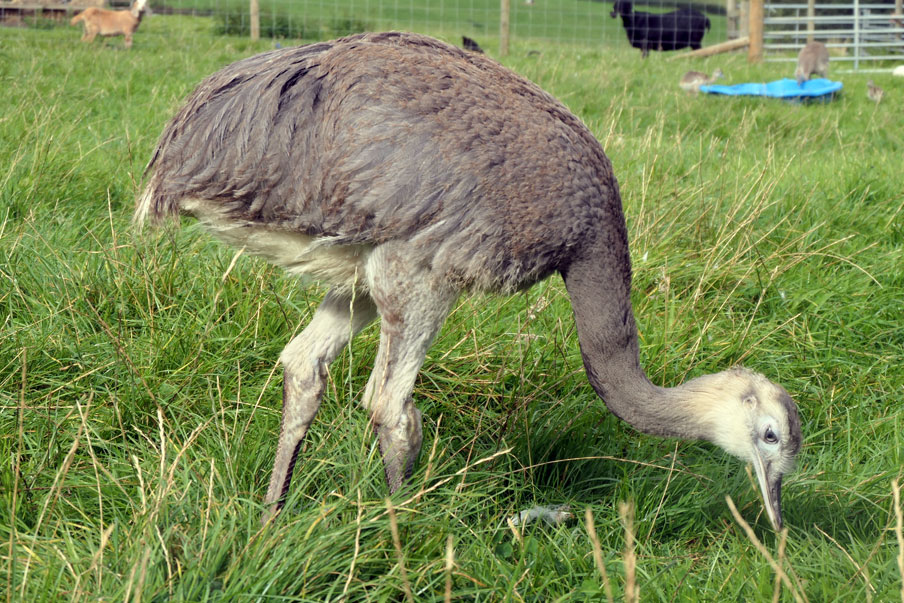 3rd: No matter the ages, rhea chicks always look to their older siblings to snuggle up and keep warm, and the older siblings always accept them.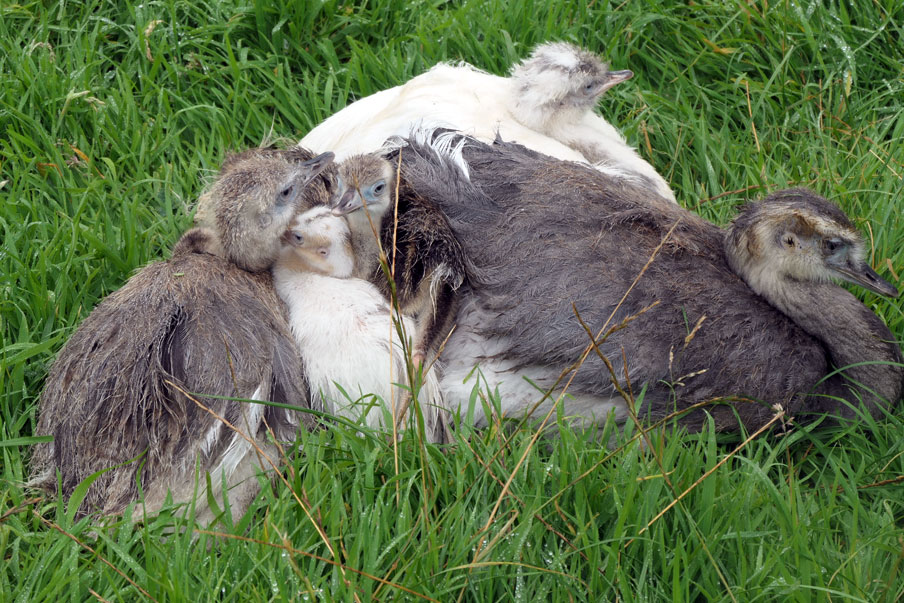 3rd: Salt!!! Need we say more!!!

5th: Always majestic, always together, always noisy - beautiful animals that we look forward to breeding from every year.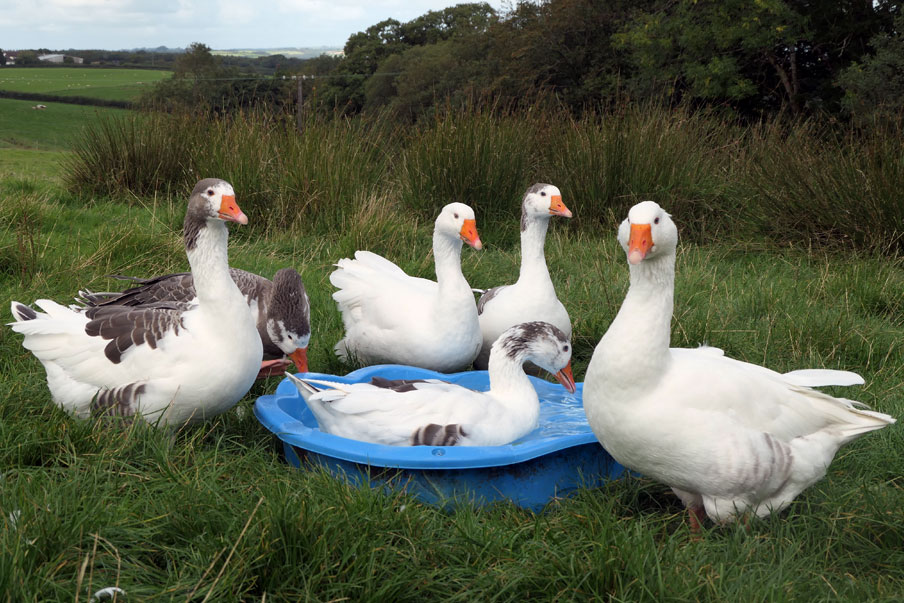 5th: A slightly 'poorly' Bruno, enjoying a bit of willow, having turned his nose up at goat mix (which is when we knew he defiitley was a bit off-colour) - hopefully normal service will be restored soon!!!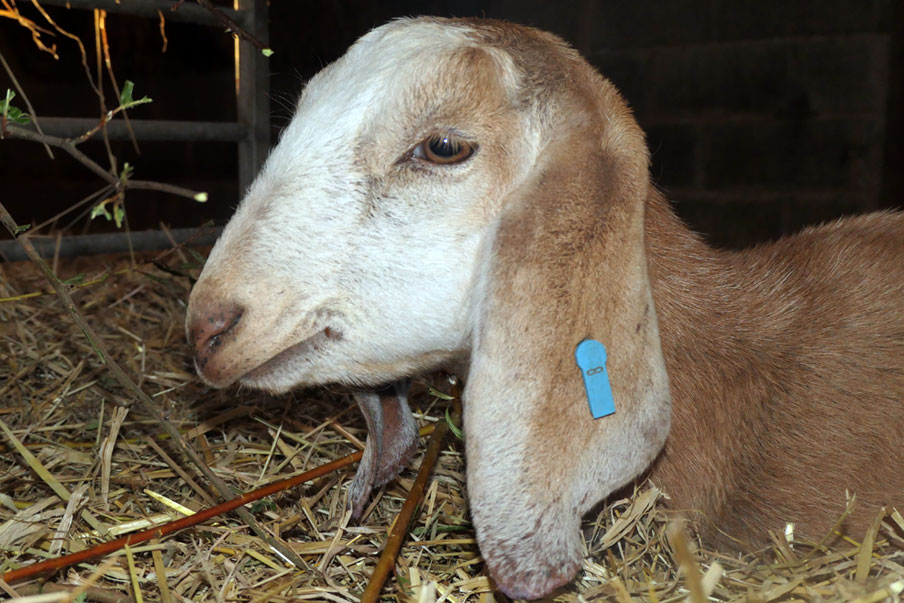 6th: Ceres and Venus with their 'what are your dogs playing at' expressions - and by dogs we mean 'Stonefly'!!!!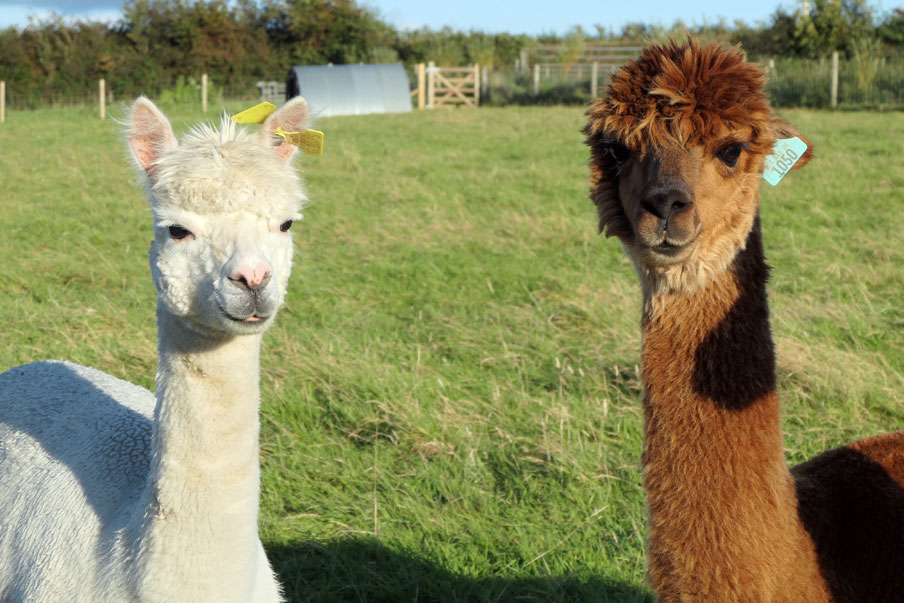 6th: Love these chicken poults, seven weeks old now and as incubator-raised chicks they are massively tame and 'still' get spoilt with afternoon lettuce.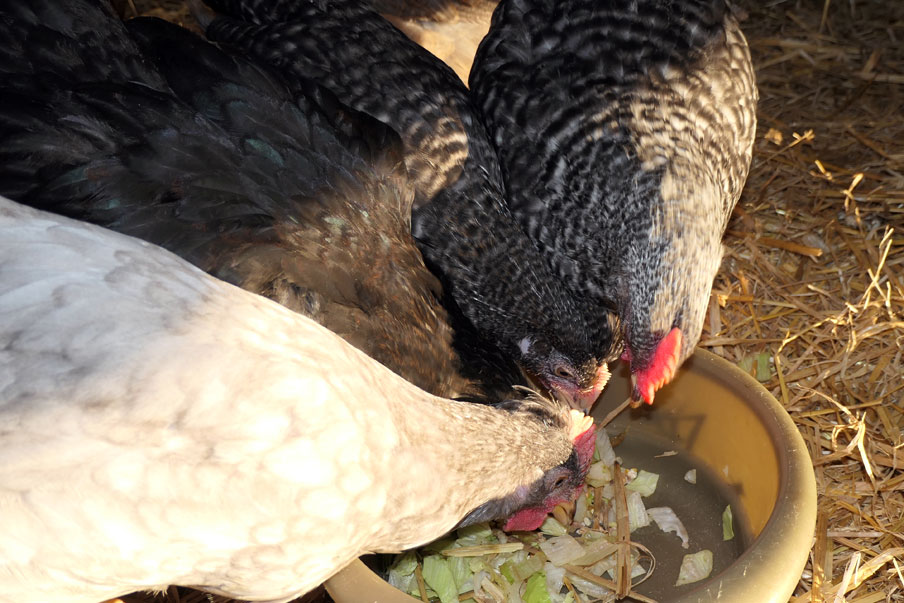 7th: Turkey poults, just under four months old and looking fantastic - neither pure and we care not a jot!!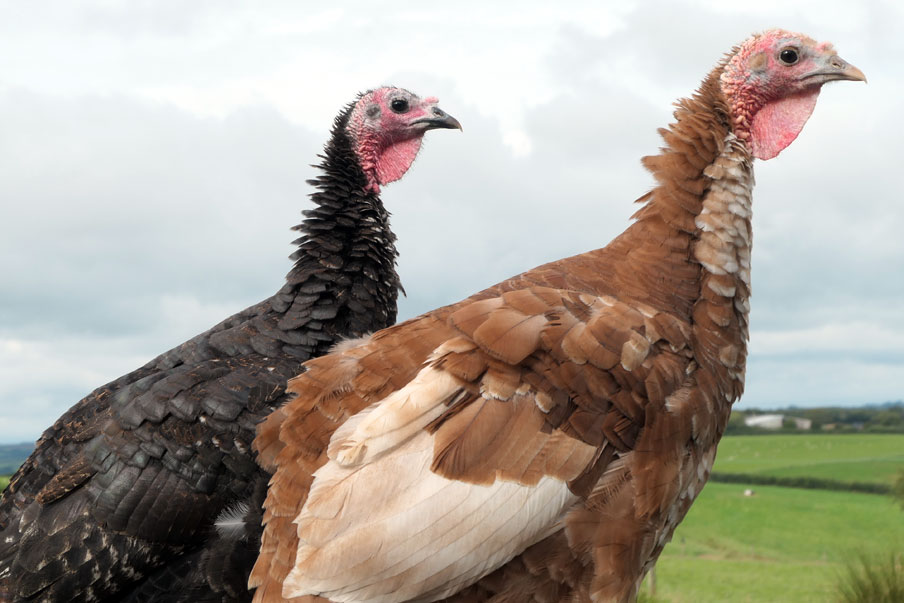 7th: A bit of rain and yet again, the little 'uns know where to go for protection and warmth.