About Relaxed at Home


In 2009, we (David Chidgey and Jack Smellie) left our Oxfordshire village and headed to the South West to set up a small (1-acre) smallholding on Bodmin Moor in Cornwall. After seven years we emerged from the moorland mist and retreated 500 foot downhill to Chulmleigh in Devon where our adventures started again, this time on a glorious TEN acres!! We moved with two sheep, four goats, two alpacas and 45 poultry and within the first year added more sheep, more goats, more alpacas.... more everything in fact, including, eight wonderful Rhea in 2018 and a trio of ponies in 2020.
We 'smallholder' because we love sharing our lives with our animals (and plants). We enjoy the satisfaction of looking after our land well and just as importantly, we really only want to eat what we can grow and rear.

You can also read all about our (mis)adventures on our Cornish Smallholding at Relaxed Farming

Relaxed at Home: Cadbury Cottage, Chulmleigh, Devon. EX18 7AR (scroll down for a map and directions)
Tel: 01769 581175 Mob: 07929 204386 & 07929 204521
Email: jack@relaxed.org.uk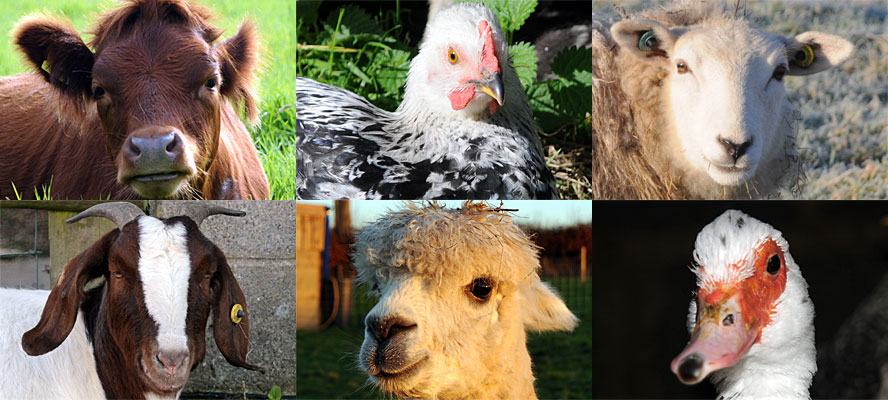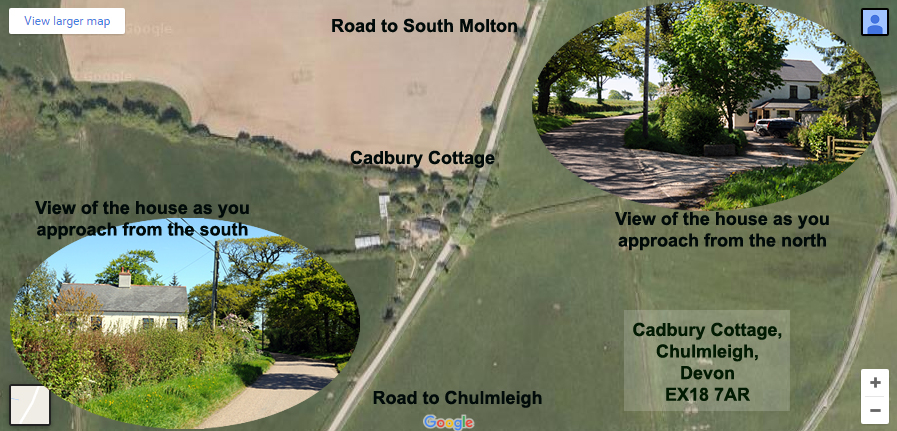 If you come via Chulmleigh you need to head north out of the village towards Tiverton and Kings Nympton on a road called Back Lane. We are about a mile and a bit out of the village on the left hand side. The house is magnolia in colour with a blue Volvo in the drive. If coming via South Molten head out of the town towards George Nympton and we are about 7 miles down that road (B3266) on the right BEFORE you get to the village of Chulmleigh. You will pass Cadbury Barton (Farm) and an agricultural machinery business just a quarter mile before us so you then know we will be next!
Sat Nav usually takes people to Cadbury Barton so if you hear those dulcet tones: 'You've reached your destination', then if travelling south, you need to carry on for another ¼ mile, if travelling north you need to go back another ¼ mile!
We have a drive-in/drive-out driveway so whichever way you come, you can just drive straight in. We also have a sign on the verge by the south entrance.